Previous Page
Current Trustees of ACAT (2017 - 2018)
ACAT elects its Trustees at its Annual General Meeting. Each year one third of the Board of Trustees stands down and may stand for re-election if wished. Trustees meet a minimum of three times a year in London.

The current Board of Trustees (from 22 September, 2017 to the AGM in 2018 - 6th July 2018) is as follows:

Alison Jenaway – Chair
Robert Watson – Vice Chair
Vacancy – Treasurer
Henrietta Batchelor
Ruth Carson
Stella Compton Dickinson
Cheryl Delisser
Jay Dudley
Liz McCormick
Marilyn Ramsden (Lay Trustee)
Karen Shannon

Co-Opted Member(s):

At ACAT's last AGM on 22 September 2017:
Jason Hepple stood down as Chair of ACAT
Stephen White stood down from his role as Treasurer and Company Secretary
Sue Yabsley stood down from her role as Trustee without office
Jay Dudley stood down on rotation and stood for re-election
Alison Jenaway stood down and stood for election as Chair
Elizabeth McCormick stood down on rotation and stood for re-election
Robert Watson (Vice Chair) stood down on rotation and stood for re-election as Vice Chair
Stella Compton Dickinson was newly elected.
Notice of ACAT's Board of Trustee Meetings
The Annual Report from Jason Hepple, ACAT's Chair, presented at the AGM in 2016, highlighted ways in which communication between the membership and ACAT's committees runs. It also included information about the pathway for members to bring to the ACAT Board of Trustees' attention any matters of concern they wished to raise which they feel may not have been resolved through the committee structure.
The Board welcomes members raising matters with the Board that they feel cannot be resolved by the normal decision making machinery of ACAT (i.e. its committee structures). Items that a member feels need to be drawn to the attention of the Board which they feel have either not been resolved by the committee process, or those that may require direct consultation with or a survey of members' opinion, or consideration by the Board for inclusion on the agenda of the next AGM should be addressed to maria.cross@acat.me.uk
The meeting dates and the closing dates for submissions for each meeting are detailed below.
2018:
Friday, 26th January 2018 – closing date for submissions 5th January 2018 - re-scheduled to 6th February 2018
Friday, 18th May 2018 – closing date for submissions 27th April 2018
Friday, 19th October 2018 – closing date for submissions 28th September 2018
ACAT's Annual General Meeting 2018, Keele University, near Stafford – Friday, 6th July, 2018 - agenda items by 28th March 2018
Updated February 2018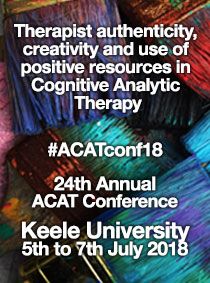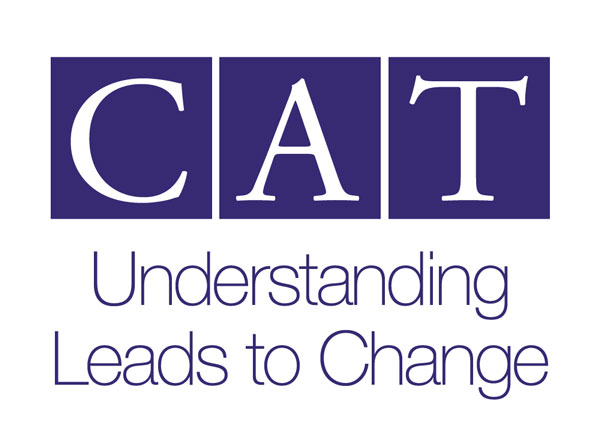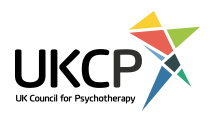 ACAT Calendar for June
Fr
Sa
Su
Mo
Tu
We
Th
1
2
3
4
5
6
7
8
9
10
11
12
13
14
1515th June 2018
CPD Event: Two's company, is three a crowd

16
17
18
19
20
21
2222nd June 2018
CPD Event: Series of 4 workshops - CAT Embodied Relationship and Therapeutic Space

23
24
25
26
27
28
29
30
News from ACAT