Previous Page
What problems can CAT help with?
CAT tries to focus on what a person brings to the therapy ('target problems') and the deeper patterns of relating that underlie them. It is less concerned with traditional psychiatric symptoms, syndromes or labels.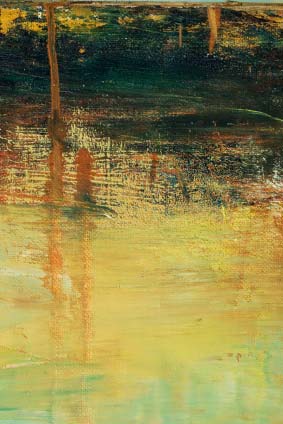 CAT recognises that people are so much more than their identified problems or diagnoses and helps each individual find their own language for what appears to go wrong as well as setting manageable goals to bring about change.
You might have problems that have been given a name by a health worker such as depression, anxiety, phobia, or borderline personality disorder
You might recognise that you are suffering from unmanageable stress or that you self-harm
You might have problems with substance misuse or suffer with an eating disorder
You may have a pattern of difficulty in looking after yourself properly or unsuccessful or broken relationships
You might have long-term physical symptoms that are difficult to manage and affect the way you feel about yourself and your close relationships
You might have tried other types of therapy, or different things to help you cope with your difficulties
CAT recognises that people are so much more than their identified problems or diagnoses
Some CAT therapists work with people with eating disorders, those with addiction problems (like drugs and alcohol), obsessional problems, anxiety, depression, phobias, psychosis, bipolar illness, and a number of therapists work with adolescents, older people and people with learning difficulties and in forensic settings.
CAT is mostly offered to individuals, but it can also be used effectively with couples, in groups and to help teams understand the 'system' in which they work.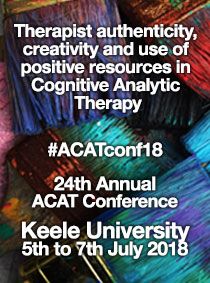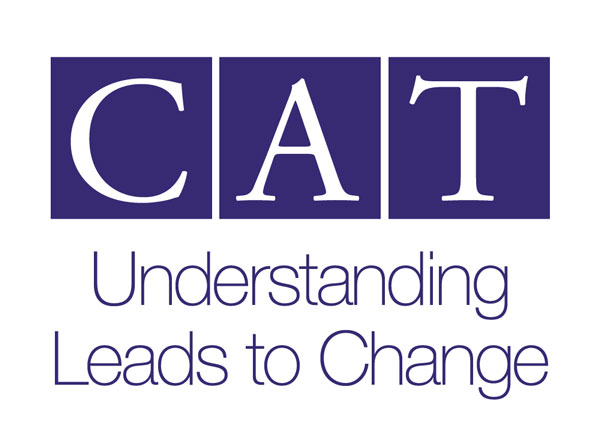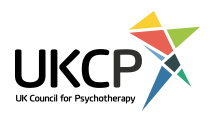 ACAT Calendar for April
Su
Mo
Tu
We
Th
Fr
Sa
1
2
3
4
5
6
7
8
99th April 2018
CAT Supervisor Training: ACAT Relational Skills in CAT Supervision Residential

10
11
12
1313th April 2018
CAT Introductory Event: 2 Day Introduction to CAT - offered by Catalyse
CPD Event: CAT Research Conference - a joint ACAT & Catalyse event

14
15
16
17
18
1919th April 2018
CAT Introductory Event: Introduction to Cognitive Analytic Therapy - offered by Jurai Darongkamas & Jeanette McLoughlin

20
21
22
23
24
2525th April 2018
CPD Event: Unmet needs and Unmanageable Feelings: CAT in Action - offered by South Wales CAT Training Ltd

26
2727th April 2018
CAT Introductory Event: CAT 2 Day Introductory Workshop - offered by Northumberland, Tyne & Wear NHS Foundation Trust
CPD Event: Mapping Mortality in CAT - offered by NECAT

28
29
30
News from ACAT
New publications from ACAT members As you may have seen in the latest edition of Reformulation there have been two new publications recently by our members which may be of interest:...
Both CAT Practitioners and CAT Psychotherapists count as Psychological Therapists in the Centre for Workforce Intelligence Review The Centre for Workforce Intelligence (CfWI) have recently completed a Department of Health commissioned review of adult psychological therapies to improve workforce planning. Please take the time and opportunity to read the report, and to ensure tha...