Previous Page
Support for Research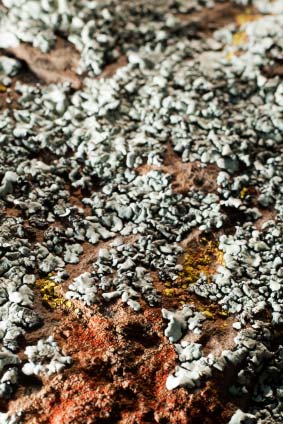 ACAT does not carry out its own research (ie it does not employ a research team) and mainly offers advice and support to mental health professionals who may, in course of their clinical or academic work wish to carry out research into CAT. ACAT can offer grants to support research that is consistent with its charitable objectives. The decision to support a particular project in this way would be on the advice of the Research Support Group which is a panel of experts who can comment and advise on any research idea and also review applications for funding and make a recommendation to ACAT's Council of Management and Trustees.

ACAT activities to promote research include:
Regular one-day research conferences with Catalyse to showcase recent research into CAT, encourage/inspire CAT therapists to get involed in research, and offer an opportunity for established researchers to network.
Developing a strategy to indicate areas of research into CAT that the Research and Communications Committee feel should be a priority. https://www.acat.me.uk/page/acat+research+strategy
Starting to raise money to fund future research projects into CAT
Providing research funds to encourage research in priority areas. Three recent examples which ACAT has provided funding for are a Delphi Study of CAT in Psychosis, the Development of CAT Guided Self-Help for Anxiety in IAPT Services, Using a Brief CAT Intervention for Self-Harm. https://www.acat.me.uk/page/recently+published+research+and+research+presentations
An example of a project that ACAT has contributed a research grant to is a research group based at the University of Liverpool consisting of researchers, clinicians and experts-by-experience across the north of England with a focus on looking at CAT with individuals who have experiences of psychosis. This grant is supporting a case series. The case series focuses on the acceptability and safety of CAT as an intervention for those with experiences of psychosis. CAT is increasingly being used as a means of working with experiences of psychosis. Whilst anecdotally this approach often seems helpful there is currently a lack of research evaluating the suitability of CAT in this context. The case series aims to recruit 12 individuals with experiences of psychosis who are receiving one-to-one CAT, and to follow these individuals up over the course of their therapy. Primary outcomes monitor the presence of adverse events and whether CAT appears acceptable to clients, based on both qualitative and quantitative data. Recruitment for the project has recently started in the north west (for further information please contact Dr Peter Taylor P.J.Taylor@liverpool.ac.uk)
The final decision to award a grant rests with ACAT's Council of Management and Board of Trustees. Any research study being supported will have already received full ethical approval and will have satisfied, and be subject to the on-going monitoring of, the research governance of the organisation under which it is being carried out (e.g. a University or NHS Trust). Researchers are also asked to give periodic updates on progress to ACAT's Research Support Group and Council of Management.
To get involved:
If you plan to set up a project and would like support or advice then please contact Maria Cross, ACAT Administration Manager, in the first instance: maria.cross@acat.me.uk.
If you have details of research in the pipeline that you would like displayed on the website please contact the Chair of the Research Support Group, Alison Jenaway.

You can also use the Research Chatterbox on the site to post your ideas, feedback and comments. The Chatterbox is for the use of all ACAT Members who wish to contribute to the research debate.
If you would like to donate to the ACAT Research Fund please send a cheque, made payable to ACAT, but with 'for research fund' on the back, to ACAT, P.O.Box 6793, Dorchester DT1 9DL.
Updated 15.01.2019