Previous Page
Board of Trustees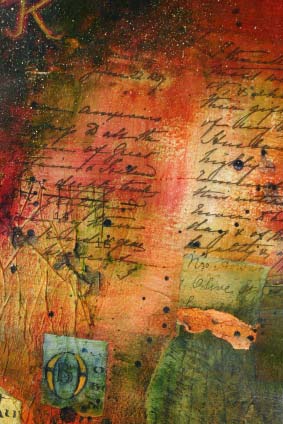 ACAT is governed by its Trustees. They have overall responsibility for the development of ACAT and for setting the general direction of the organisation. Their roles are separate from the members of the Council of Management and are concerned with standing back from the daily activities and thinking about whether ACAT has the vision and strategy in place to make it likely to be able to fulfil the objects of ACAT as set out in the constitution:
Educating health professionals and promoting proper standards and good practice in cognitive analytic therapy
Increasing awareness and understanding of cognitive analytic therapy amongst health professionals, service providers and the public
The Board of Trustees is ultimately accountable under the law for everything that ACAT does.
The major duties of a Trustee can be summarised as follows:
to keep a strategic watch on the overall development and position of ACAT ensuring ACAT's policies, direction and commitment of resources are in line with its 'Objects'
to contribute to formulation of strategy
organisation and appointment of non-elected members to the Council of Management
overseeing and holding to account the work of the Council of Management
to safeguard the company's assets on behalf of the members
to ensure that the company complies with the Statutory Requirements as described in the Companies Acts
receive reports of the work of the various committees and officers of the association and take responsibility to comment or raise issues as appropriate
trustees should normally be members of the association who are familiar with its history, ambitions, limitations and purposes.
Trustees also have certain duties and responsibilities as summarised below:
Duty to comply with the governing document
Duty of care
Duty to comply with the law
Duty to protect the charity's property
Duty to act in the interests of beneficiaries and avoid conflicts of interest
Duty to act collectively
Duty not to financially benefit unless authorised
Trustees are elected by full members of ACAT at the AGM. There is no maximum term - one-third stand down each year but can stand for re-election if they wish.
ACAT has a maximum of twelve Trustees at any one time; the majority are full members of ACAT, some of whom have played key parts in the past, others who are interested in taking an overview of ACAT. Within this twelve, there may be up to two lay members (non-member Trustees). These may be people who represent the patients' voice or that of the NHS or the third sector.
Trustees meet three times a year in London (with Council of Management), coinciding with meetings of the Training Committee and Exam Board, and also have an annual away day to think strategically about ACAT.
Notice of ACAT's Board of Trustee Meetings
The 2016 Annual Report from Jason Hepple, ACAT's Chair, presented at the 2016 AGM, highlighted ways in which communication between the membership and ACAT's committees runs. It also included information about the pathway for members to bring to the ACAT Board of Trustees' attention any matters of concern they wished to raise which they feel may not have been resolved through the committee structure.
The Board welcomes members raising matters with the Board that they feel cannot be resolved by the normal decision making machinery of ACAT (i.e. its committee structures). Items that a member feels need to be drawn to the attention of the Board which they feel have either not been resolved by the committee process, or those that may require direct consultation with or a survey of members' opinion, or consideration by the Board for inclusion on the agenda of the next AGM should be addressed to maria.cross@acat.me.uk
The meeting dates and the closing dates for submissions for each meeting are detailed below.
Friday, 26th January 2018 – closing date for submissions 5th January 2018 - Re-scheduled to Tuesday, 6th February
Friday, 18th May 2018 – closing date for submissions 27th April 2018
Friday, 19th October 2018 – closing date for submissions 28th September 2018
ACAT's Annual General Meeting 2018, Keele University, near Stafford – Friday, 6th July, 2018 - agenda items by 28th March 2018
This statement will also be sent out to all members via e mail prior to each deadline to act as a reminder of this process and as an invitation to put items forward.
---
Meeting dates for 2019, and closing dates for agenda items (in italics):
Friday, 15th February 2019 (4th January 2019)
Friday, 7th June 2019 (26th April 2019)
Friday, 18th October 2019 (6th September 2019)
ACAT's Annual General Meeting 2019 - Friday, 13th September 2019 (19th July 2019)