Previous Page
Welcome To Your ACAT Home Page
Welcome to your personal section of the ACAT website. The links below will take you to your accounts, events attended and personal training history, as well as a wealth of other information. Click on the heading to open the item, and again to close it.
Log in to your account to access and change your personal details. Please make sure that your contact details are kept up to date – click here to update these, or if you wish to change your ACAT online password.
Link in to Special Interest Groups and branches
Use the search facilities available to logged in members including the ACAT register
Access the CAT tools for practice, e.g. the Psychotherapy File
Download certificates of attendance
Access your training details
Access resources and downloads including conference podcasts
---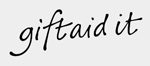 Gift Aid
In May 2011 ACAT became a registered charity and one of the advantages of this is that members may now Gift Aid their subscriptions if they wish to do so. If you are a UK tax payer, ACAT can receive an additional 25p for every £1 you are giving – or have given for up to the previous four years. This is at no cost to you and it really can make a difference! For full information please see the Gift Aid News item page: http://www.acat.me.uk/news/130/Gift+Aid.htm or scroll down this page to Accounts/Gift Aid to go straight to an online declaration form.