Previous Page
Who's Who in ACAT / Contact Us
The ACAT Administration office is based in Dorchester and is contactable Monday to Thursday 9am to 5pm:
ACAT
PO Box 6793
Dorchester
DT1 9DL
Phone: +44 (0)1305 263511
Administration Manager
Susan Van Baars Email: susanvanbaars@acat.me.uk
Tuesday and Wednesday | 9am to 5pm
Administrators
Maria Cross Email: maria.cross@acat.me.uk || admin@acat.me.uk
Monday, Tuesday, Wednesday and Thursday | 9am to 5pm
Alison Marfell Email: alison.marfell@acat.me.uk
Tuesday, Wednesday and Thursday | 9am to 5pm
Main Office Phone: +44(0)1305 263511
Projects Officer
Vacant

ACAT is a Registered Charity and a Limited Company Registered in England
Registered Charity No 1141793
Company No 06063084
Registered Office
8 Unity Street, College Green, Bristol BS1 5HH

If you are logged in as a registered user/member of the site you will be able to send email directly through the links on this page.
ACAT's Holders of Office
Honorary President:
Chair of ACAT: Jason Hepple
Vice Chair of ACAT: Robert Watson
Treasurer of ACAT: Stephen White
ACAT's Ambassador
We are pleased to welcome Rosie Cooper MP who became ACAT's first Ambassador in 2014. Please click on this link for further information about Rosie.
ACAT Committee Chairs / Vice Chairs
Chair of ACAT Training Committee: Liz Fawkes
Vice Chair of ACAT Training Committee: Dawn Bennett
Chair of ACAT Exam Board: Anna Jellema
Acting Chair of Ethics Committee: Jay Dudley - c/o Maria Cross, ACAT Administrator
Acting Vice Chair of Ethics Committee: Henrietta Batchelor
Vice Chair of Supervisor Training: Steve Potter
Vice Chair Accreditation of Prior Learning: Sally-Anne Ennis
National External Examiner for Supervisor Training: Jane Stephens [for all enquiries relating to Supervisor Training]
ACAT/SHU Liaison Representative: Dawn Bennett
ACAT's UKCP Reps (HIPC): Jessie Emilion and Sarah Cluley
Research Support Group Co-ordinator: Robert Watson
Equality and Diversity Committee: Hilary Brown
Vice Chair of Public and Membership Services: vacancy
Trainee Representative: vacancy

Editors of Reformulation (the newsletter for ACAT): email reformulation@acat.me.uk
Co-Editor: Nicky Kimber Rogal
Co-Editor: Louise Yorke
Editorial Advisor: Rosemary Parkinson

E-Newsletter Editor
Vacant

Contact for Buying 'CAT Chat' Videos
Contact: Irene Elia

Contact for Buying the Tony Ryle and CAT Scotland Informal Seminar DVD
Contact: Alison Marfell alison.marfell@acat.me.uk
ACAT Website
Website Support: Jon Sloper - email support@acat.me.uk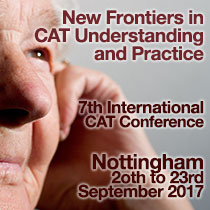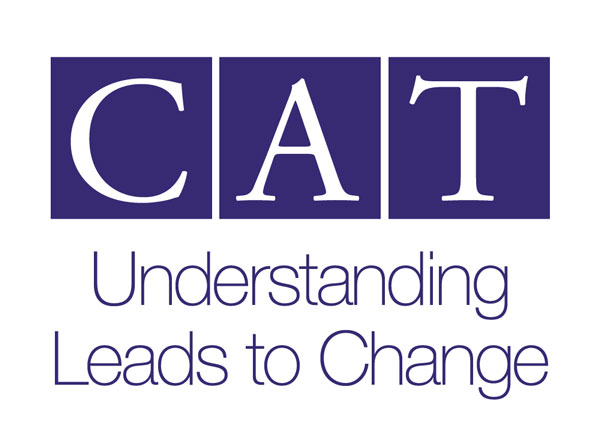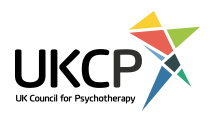 ACAT Calendar for August
Tu
We
Th
Fr
Sa
Su
Mo
1
2
3
4
5
6
7
8
9
10
11
12
13
14
15
16
17
18
19
20
21
22
23
24
25
26
27
28
29
30
31
News from ACAT
Elections to ACAT's Board of Trustees Have you thought about standing? Nominations are now sought for several key roles on ACAT's Board of Trustees in addition to trustees without office............
The Clinician's Guide to Forensic Music Therapy by Dr Stella Compton Dickinson and Dr Laurien Hakvoort - press release Press Release: The Clinician's Guide to Forensic Music Therapy – first book to offer clear, evidence-based manuals for forensic music therapists treating psychiatric patients and prisoners....
New Conference Audio Library for ACAT Members ACAT Members can now listen to a collection of audio recordings from ACAT's National Conferences from 2009 - 2015....
Our Next 21 Events
11-09-17 Two day Introduction to Cognitive Analytic Therapy - offered by CollaborateTwo-day Introduction to Cognitive Analytic Therapy #CollabIntro Monday 11th September and Tuesday 12th September 2017 CASS Centre, Cambridge 9.30am to 4.30pm each day, lunch included Facilitated by Dr Alison Jenaway, Dr Carol Gregory and Rosemary P...
15-09-17 ACAT: Two Day Introduction to CAT#ACATintro917 ACAT Introduction to Cognitive Analytic Therapy A two-day introduction to the skills and concepts in practice This highly-rated, short course is offered by ACAT for people new to the CAT way of working Friday, 15th and Saturday, 16t...
15-09-17 A CAT Approach to Organisational Dynamics - offered by CatalyseThe impact of context on relationships at work A 1-day workshop led by Robyn Vesey and Penny Wilson Event Hashtag: #CATorg17 Overview of workshop: This workshop introduces the use of cognitive analytic therapy in understanding organisational dyna...
20-09-17 7th International CAT Conference7th International CAT Conference hosted by ACAT and ICATA 'New Frontiers in CAT Understanding and Practice' Date: Wednesday, 20th September to Saturday, 23rd September 2017 Venue: University of Nottingham, Jubilee Campus (Directions to Jubil...
21-09-17 Mindfulness Retreat offered by Catalyst East AngliaA 7-day "MINDFULNESS Retreat. Course. Holiday" on the beautiful Greek Island of Kefalonia, September 21st-28th 2017 Find out all about Mindfulness and how this approach to life can be helpful. With some theory and plenty of practice, and ...
22-09-17 ACAT Annual General Meeting 2017Notice of ACAT Annual General Meeting 2017 Date: Friday, 22 September, 2017 from 17.00 to 18.00 Venue: B52 Lecture Theatre, Business School South, Jubilee Campus, University of Nottingham, Wollaton Road, Nottingham NG8 1BB and Request for Nominatio...
30-09-17 An Introduction to CAT - offered by CatalyseAn Introduction to CAT A two-day workshop led by Sarah Littlejohn and Emma Taylor Hashtag #CATspace17 Date: 30th September 2017 and 7th October 2017 Time: 9:30am to 4:30pm Venue: Quaker Meeting House, 10 St James Street, Sheffield, S1 2EW Outline...
01-10-17 Scotland CAT Practitioner TrainingPractitioner Level Training in Cognitive Analytic Therapy October 2017 - June 2019 Course Directors: Dee Affleck and Jamie Kirkland Applications are invited for places on a 2 year Cognitive Analytic Therapy (CAT) Practitioner Level Training Course. ...
01-10-17 Brighton CAT Practitioner TrainingCognitive Analytic Therapy (CAT) Practitioner Training Sussex Partnership NHS Foundation Trust in association with ACAT Closing date for applications: 31st July 2017 CAT Practitioner Training Cognitive analytic therapy is a time limited psychothe...
03-10-17 North London CAT Practitioner Training2017-2019 North London CAT Practitioner Training October 2017-August 2019 There are a few places left - the application deadline has been extended to 23rd June 2017 The course is run by the Haringey Complex Care Team at Halliwick, St Ann's Ho...
05-10-17 Catalyse CAT Practitioner TrainingPractitioner Training in Cognitive Analytic Therapy organised by Catalyse (formerly known as CAT North) October 2017 to July 2019 https://catalyse.uk.com/training/2017-2019-practitioner-training/ The CAT Practitioner Training is a two year trainin...
14-10-17 Working Collaboratively with Medically Unexplained Symptoms - offered by CAT SouthThe objectives for this one day CPD event are ... to understand the application of CAT principles when working with people who present with disabling or distressing physical symptoms where medical explanation and intervention is inadequate to gain ...
30-10-17 The 5-Session CAT Approach - offered by Catalyse#CATfive217 Course information: The course is specifically focused on building understanding and skills in using this application of CAT. It aims to: • Enhance understanding and skills to help work with service users who are unable to make us...
01-11-17 Dorset CAT Practitioner TrainingDorset CAT Practitioner Training November 2017 – October 2019 CAT is a time-limited therapy, normally 16 to 24 sessions, which integrates theories derived from cognitive psychology, and psychoanalytic therapy. It involves developing an active...
03-11-17 ACAT: CAT & Embodiment#ACATemb17 Embodiment, therapeutic space and reducing therapist fatigue This workshop is an exploration of how we may begin creatively to use engagement with our own embodiment as therapists to free up stuck or overwhelming process with challenging...
17-11-17 Working with Self-Harm - A relational approach - offered by CatalyseWorking with self-harm: a relational approach A 1-day workshop led by Clive Turpin and Cheryl Delisser Event Hashtag: #CATshr17 Booking options now open Overview of workshop: People who self-harm can present in many health settings from general ...
28-11-17 Applying CAT in Physical Healthcare Settings - offered by MCAT/PhysCATApplying Cognitive Analytic Therapy (CAT) in Physical Healthcare Settings An MCAT (Midlands CAT)/PhysCAT CPD and Special Interest Day Tuesday 28th November 2017 – 9.30am – 4.30pm (9.15am Registration) QEHB Postgraduate Centre, Mindelso...
30-11-17 2-day workshop in CAT Supervision - offered by Catalyse#CATsup17 Catalyse is offering an intensive 2-day Supervision Workshop for those who are in the processing of becoming ACAT accredited supervisors, those who are considering this step or those wanting to improve their CAT supervision skills. It form...
15-12-17 CAT and the Neurosciences - offered by the Sussex Partnership NHS Foundation TrustCognitive Analytic Therapy CPD Afternoon - 12.00 to 5.00 pm #CATinSussexNS Our aim is to help us be more aware of how the neurosciences can inform our practice of psychotherapy and what we notice and reflect on during it, and how they can help us u...
01-01-18 Inter-Regional Residential ACAT Psychotherapy Training in CAT (IRRAPT)Inter-Regional Residential ACAT Psychotherapy Training (IRRAPT) in Cognitive Analytic Therapy (CAT) 2018 - 2019 Organised by The Association for Cognitive Analytic Therapy (ACAT) Leading to Accreditation as a CAT Psychotherapist with ACAT and with t...
16-01-18 CAT East/NSFT CAT Practitioner TrainingA Two year Cognitive Analytic Therapy Practitioner Training Course offered by CAT East / Norfolk & Suffolk NHS Foundation Trust Accredited by the Association for Cognitive Analytic Therapy (ACAT) This course commences in January 2018, with ele...