Page Not Found
We are sorry to say that we can't find the page you are looking for called
"workshops".
Please could you check that it is spelled correctly and try again.
If you still see this message (and believe that this page really does exist!)
then please contact us and let us know.
We'll then try and hunt it down for you and let you know what we find.
Other pages on this site that refer to "workshops"
You may be interested in these pages that match the page name you were looking for.
19 web page matching "workshops"
Looking for matches in web page: Titles, Page Contents
19th Annual ACAT Conference Summary Programme
19th Annual ACAT Conference Summary Programme Thursday 5th July, 2012 Friday 6th July, 2012 Saturday 7th July, 2012 09:00 - 10:30 Plenary Session - Main Lecture Theatre 1. 'Connecting, splitting and attending - dialogue...
---
Conference Workshop Programme and Posters 2017
Conference Workshop and Poster Presentations 2017 Main Conference page: http://www.acat.me.uk/event/890/ Please note that times and contents may be subject to change Once you have booked to attend the Conference, please select to attend one works...
---
Training in Cognitive Analytic Therapy Introduction CAT is a versatile approach to psychological help and there are three main areas of the application of CAT in practice which is reflected in our training: CAT as a psychological therapy focusing...
---
Events and CPD ACAT promotes and supports a number of events aimed at ACAT members and those interested in Cognitive Analytic Therapy. Some of the events are specifically targetted to meet the needs of practising CAT therapists, others are more wid...
---
Introduction to CAT Courses These are introductory workshops usually of one or two days in length. While certificates of attendance for CPD are given, the courses are not assessed and do not lead to a qualification. ACAT offers one or two day introd...
---
CAT Therapist / Practitioner Training Practitioner training enables core mental health professionals with competence in their own field to enhance their understanding and skills in a specific psychological therapy by learning the theory and methods...
---
Psychotherapy Training Psychotherapy training enables CAT Practitioners to become Cognitive Analytic Psychotherapists via an additional two-year assessed course, which leads to eligibility for registration with the United Kingdom Council for Psychot...
---
Twitter: The Basics Twitter for the 24th Annual ACAT Conference at Keele 5 - 7 July 2018 The guidelines below, written for the 2017 international joint conference, may also help you if you're interested in following or participating in 2018...
---
The Wider Mental Health Community
The Wider Mental Health Community There is a wealth of information relating to mental health issues available to both members of the public and other health professions. We have listed some of the websites which offer additional information –...
---
(ICATA) International Cognitive Analytic Therapy Association A federation of national CAT associations: What is ICATA? It is a federation of national associations promoting training and supervision in the practice of CAT from Australia, Finland, Gr...
---
ACAT Continuing Professional Development (CPD) Policy Revised January 2018 This new ACAT CPD (Continuing Professional Development) Policy replaces the previous policy dated April 2010 and revised in September 2011 Introduction Following ACAT&r...
---
ACAT Newsletter 1 - April 2010
ACAT Email Newsletter 1 - April 2010 Welcome to this first edition of our new ACAT e-newsletter. There were many reasons for thinking that we needed a more informal and light-hearted format for sharing information within the CAT community. I gue...
---
ACAT Newsletter 2 - August 2010
ACAT Email Newsletter 2 - August 2010 I've recently returned from the ACAT Annual conference at Hertfordshire University – an immensely enjoyable and successful two days. Good lecturers and a great range of workshops. Several people ...
---
ACAT Newsletter 3 - March 2011
ACAT Email Newsletter 3 - March 2011 Since getting involved in ACAT I have occasionally thought about it as a swan – sailing gently and serenely down the river – whilst paddling furiously underneath. The newsletter will, I hope,...
---
ACAT Newsletter 4 - December 2011
ACAT Email Newsletter 4 - December 2011 Click here to Download this Newsletter as a PDF I didn't think I'd be writing this with Christmas in sight, but the long gap since the publication of the previous newsletter is down to the w...
---
ACAT Email Newsletter 5 - May 2012 May I take two minutes of your time? I realise how busy everyone is nowadays but I hope you'll find time to cast your eye over the newsletter - there is important information if you work as a private th...
---
ACAT Newsletter 6 - December 2012
ACAT Email Newsletter 6 - December 2012 Season's Greetings to you all! I expect this will be finding its way into your inbox with only a few days to go to Christmas, so I hope you all have a good break and a renewal of energy to gr...
---
ACAT Newsletter May 2017 Welcome to the ACAT Newsletter – our "in brief" update on the latest ACAT news and developments which we hope will inform members and help people to feel in touch with their Association. In this editi...
---
ACAT Newsletter August 2017 Welcome again to the ACAT Newsletter – we imagine a lot of ACAT members will be away enjoying some summer sunshine but hope that you will catch up on the latest ACAT news and developments on your return. This issue...
---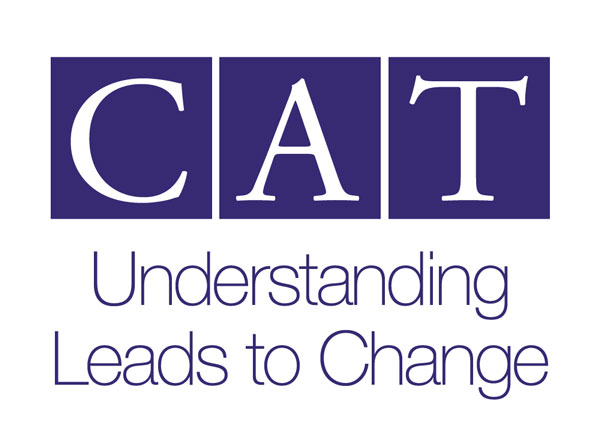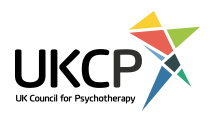 News from ACAT