Previous Page
ACAT CPD Policy
Definition
We define Continuing Professional Development (CPD) as the way CAT practitioners and psychotherapists improve and broaden their knowledge, skills and abilities and develop the personal and professional qualities necessary for effective practice throughout their working life. This enables the individual therapist to work safely, legally, effectively and creatively.
Professional Development is more than simply sitting in consulting rooms clocking up hours of experience. Development involves the active reflection on experience in a way that allows for the individual to specify what has been learned or reconfirmed. Thus CPD is about moving from passive experience to active attempts to learn from that experience.
Professional Development is therefore something that is capable of being accounted for and in some way verified. In order to demonstrate that it has taken place, an individual needs to be able to describe what happened and specify at least some of what has been learned in a way that another informed individual can understand. In this sense CPD seeks to build on the current model of reflective practice which is, for example, facilitated by professional consultation/supervision, and in so doing moves not only the individual forward, but also the profession as a whole.
Standards
These standards are relevant to all accredited CAT practitioners and psychotherapists providing CAT therapy to patients or actively involved in ACAT teaching and training.
The clinician should have ongoing membership with ACAT.
Every member is personally responsible for his or her own CPD but is required to develop a CPD plan in collaboration with their clinical supervisor/line manager/tutor/peer supervisor/colleague which should reflect their learning needs. It should include three or more types of CPD activity (see below).
An ACAT member must maintain a continuous, up to date and accurate record of their CPD activities.
The clinician is required to complete 30 hours of CPD every year, 20 hours of which needs to be relevant to your CAT practice and 10 hours may be generic.
Each full day (e.g. at a training workshop) counts as five hours CPD activity, each half day counts as three hours. The member must demonstrate that their CPD activities are a mixture of activities relevant to current or future practice.
The member must, upon request, present a written profile (which must be their own work) and supported by evidence, explaining how they have met the standards for CPD.
ACAT CPD Recording
How you choose to record your CPD is your decision, but the essential elements are listed below, and there are some suggestions for how you might wish to think about it.
The Plan and Record Process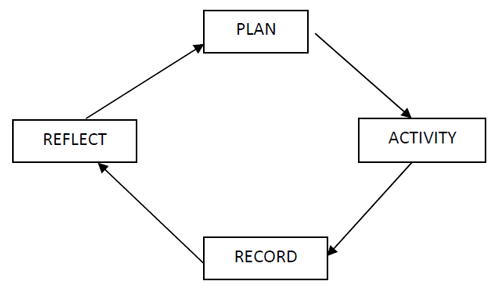 The CPD cycle shown here demonstrates the most appropriate approach to CPD planning and recording. At the start of the process you will need to identify your Development Needs and some activities that you will undertake to meet this need.

1. Identify Development Need (brief summarising statement) reflecting main areas of practice, e.g. clinical, managerial, audit or research
Every member is personally responsible for his or her own CPD but is required to develop a CPD plan in collaboration with their clinical supervisor/line manager/tutor/peer supervisor/colleague which should reflect their learning needs.
Most personal development plans involve identifying:
What do I need to learn?
What will I do to achieve this?
What resources or support will I need?
What will my success criteria be?
2. Planned Activities
You need to outline at least one activity which will help you to address each development need. CPD events over the year should include three or more types of CPD activity (see below).

The range of activities could include:
Work based learning, e.g.
Learning from difficult cases undertaken
Journal club
Audit of patients
Professional activity, e.g.

Membership of and participation in a special interest group
Writing for publication
Lecturing or teaching
Giving presentations at conferences
Mentoring a CAT trainee or CAT colleague

Formal education, e.g.

Study for further qualifications, e.g. supervisor training
Attendance at courses, workshops or conferences
Planning and running training or workshops

Self-directed learning, e.g.

Personal therapy
Reading journals/articles
Reviewing books or articles
Being part of a journal group

Other activities, e.g.

Representing ACAT to others
Spearheading ideas relevant to therapy.
See appendix for further examples

3. Record activities
Please see the attached profile which gives a suggestion of how activity could be recorded. This is the profile which would be submitted if you are chosen to be audited.

4. Reflect on plan
Professional development is not purely about inputs (i.e. undertaking CPD activities); it also requires a reflective outcomes-based approach, which focuses on the learning gained from CPD and its application to current or future practice, together with the associated benefits for you, your clients and the services you provide. Therefore, you will need to reflect on what you have learnt from your CPD activity and whether this has helped identify a new learning need. You are required to review your personal development plan with your clinical supervisor/line manager/tutor/peer supervisor/colleague at the end of the year cycle and this should be signed by both of you.
The Audit Process
Every time you renew your membership you are confirming that you have met our standards for CPD.

From 2010 we will ask a random sample (2.5% of practitioners, 2.5% psychotherapists) to fill in a CPD profile and return it with evidence of how they have met our standards. We will assess these profiles. We will only audit clinicians who are two years' post practitioner accreditation. Similarly, if you have had a break from work and you have just renewed your membership you will not be chosen for audit immediately. Once you have been audited you would be removed from the pool of members for three years before being able to be selected again.

Auditing
If you are chosen for audit we will send you a CPD profile to fill in and return by a specific date. The profile will include a summary of your recent work/practice in relation to CAT, your development plan and the activities and hours as shown above.
A member of Council will be appointed to undertake the assessment of CPD profiles. They will let the Exam Board know whether in their professional opinion, your CPD meets ACAT's standards.
If your CPD meets the standards we will write and let you know.
If your CPD is under hours or has fewer than three different types of activity recorded, we will give you a time frame to undertake further CPD and resubmit your log.
There is a risk that your membership may be discontinued if you do not meet this requirement.

CPD schemes with employers
Our standards mean that you could meet our requirements by taking part in a scheme run by
your employer. If you are part of a CPD scheme that:
is useful to you;
is relevant to your practice;
helps you to develop; and
has a structure that means you can meet our standards;
taking part in this scheme would be a perfectly acceptable way of meeting our standards.

If you were chosen to be audited, you would draw on the different activities that you had completed as part of the scheme when filling in your CPD profile. Most CPD schemes offered by other organisations will give you the opportunity to meet our standards, and offer a useful way of structuring your activities and development. However, you must decide whether you are content that taking part in another scheme will make sure you meet our standards. You are still responsible for your CPD, even if you are part of a formal CPD scheme.
CPD Profile
Name

Summary of recent work/practice

Development plan

Activities and hours

Reflection on activity – what did you learn? Did it identify a new learning need?

Please attach any available evidence, e.g. copies of certificates of attendance.
Appendix 1: Further Examples of CPD Activities
Work-based learning
Coaching from others
Discussions with colleagues
Peer review
Work shadowing
Secondments
Job rotation
In-service training
Supervising staff or students
Visiting other departments and reporting back
Expanding your role
Significant analysis of events
Project work
Evidence from learning activities undertaken as part of your progression on the NHS Knowledge and Skills framework in relation to CAT
Professional activities
Involvement in a professional body
Membership of a special interest group (e.g. CAT and learning disabilities/older adults)
Lecturing or teaching
Mentoring
Being an examiner
Being a tutor
Branch meetings
Organising journal clubs or other specialist groups
Maintaining or developing specialist skills (e.g. running groups for particular groups of clients)
Being an expert witness
Membership of other professional bodies or groups
Giving presentations at conferences
Organising of accredited courses
Supervising research
Being a national assessor
Being promoted
Formal/educational
Receiving supervision
Courses
Further education
Research
Attending conferences
Writing articles or papers
Going to seminars
Distance learning
Going on courses accredited by a professional body planning or running a course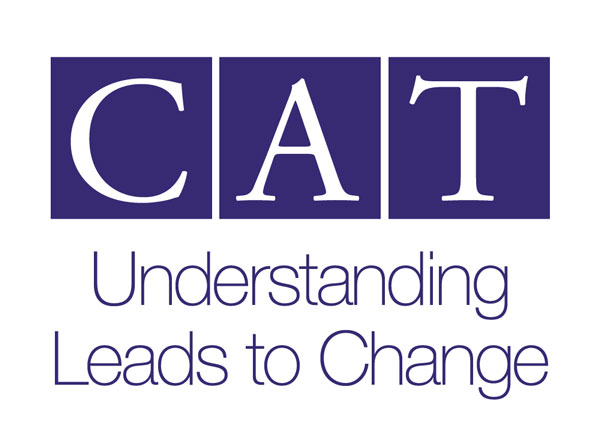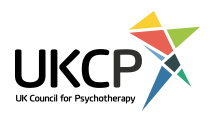 ACAT Calendar for December
Fr
Sa
Su
Mo
Tu
We
Th
1
2
3
4
5
6
7
88th December 2017
CPD Event: Our Relational Selves Narcissistic Wounding and CAT - offered by CAT South West

9
10
11
12
13
14
1515th December 2017
CPD Event: CAT and the Neurosciences - offered by the Sussex Partnership NHS Foundation Trust

16
17
18
19
20
21
22
23
24
25
26
27
28
29
30
31
News from ACAT