Previous Page
Training in Cognitive Analytic Therapy
Introduction
CAT is a versatile approach to psychological help and there are three main areas of the application of CAT in practice which is reflected in our training:
CAT as a psychological therapy focusing on a collaborative educational and therapeutic relationship
CAT as a consultative or team training approach working with the context and systems around the client in difficulty
CAT as a method of teaching relational thinking and relational skills to enhance general professional and psychological skills in working with people.
CAT is a broadly based psychological therapy focusing on a collaborative educational and therapeutic relationship
Our training courses and training routes emphasise these elements to differing degrees.
Our introductory courses are not accredited whilst all other levels of training are.
Please scroll to bottom of this page for current training courses or click here to jump to the current courses.
---
ACAT Non Accredited Courses
These are short, introductory workshops usually of one or two days in length and are intended to outline the philosophy and core concepts of CAT theory and practice for professionally qualified staff who are new to CAT. While certificates of attendance for CPD may be given, the courses are not assessed and do not lead to a qualification. Attending an introductory course is not an absolute requirement for staff wishing to apply for accredited CAT training, but they do give a good idea of what CAT and CAT training involves and applicants for accredited training should demonstrate that they have this level of understanding as preparation for further training [booking via the ACAT website].
For more information about Introductory Courses please click here.
"Very good training, learned a lot and inspired further interest!"
"It has been one of the best, informative, useful, understandable and enjoyable training sessions I have ever experienced"
"The whole day - really interesting content and the presentation was excellent - very professional and maintained my interest throughout to the extent that I'm now very motivated to look further into CAT."
Bespoke Introductory Courses:
ACAT can provide 'bespoke' introductory workshops, so if your organisation or Trust is interested in hosting a day, please get in touch with the ACAT office to explore the possibilities:
admin@acat.me.uk or phone 01305 263511
---
ACAT Accredited Courses
ACAT accredited courses can be considered in terms of two possible routes or pathways, specifically regarding whether they are likely to lead to a 'CAT career' or not. The CAT Therapist (career route) is for those using CAT in one-to-one therapy roles. The 'non-career' route is focused on CAT Case Management Skills, with a contextual focus and suited to generic workers or practitioners not in therapy roles. CAT would be used to enhance your current role.
For those interested in the non-career route (CAT Case Management), ACAT offers a six month course designed for those working in the health and caring professions to acquire a basic understanding of CAT and to apply it to their routine work, rather than to practice CAT as an individual therapy. The training may be delivered to whole teams or to groups of interested individuals and it can be offered in a range of formats, to suit the requirements of the group. These courses aim to enhance skills in team working with complex clients, psychologically informed case management and understanding the impact of working within a context, usually with complex clients. The award is the ACAT Six Month Skills Level Certificate in Cognitive Analytic Therapy (CAT) (Case Management). Possible applications include IAPT / SMI - PD case management; secondary care MDT team care CAT informed care co-ordination; specialist e.g. complex cases and forensic settings.
For more information about CAT Skills Trainings please click here.
"It was one of the few things I have attended over the years where I felt I am really learning and developing as a practitioner"
For those interested in the CAT career route to offer CAT as a therapy, there are three levels of training in CAT theory and practice, all ACAT accredited with the option to take a modular route through these levels. The trainings are CAT Foundation, CAT Practitioner / Therapist and CAT Psychotherapist Training Courses.
ACAT has been recognised by the Centre for Workforce Intelligence (CfWI) allowing CAT Therapists/Practitioners to use the protected title Psychological Therapist
This two year training aims to develop skills to practice CAT as a 1-1 therapy. It is open to trainees with a core profession and relevant experience. It leads to ACAT accreditation as a CAT therapist / CAT practitioner, allowing the graduate to practice CAT within their core profession. It consists of eight modules over two years consisting of theory, skills and supervised clinical case work and assessed through a six monthly clinical appraisal - four over the 2 year taught course; two clinical case studies and two essays. Trainees must complete a sixteen session CAT training therapy. Entry to the two year course is through application, interview and attendance at a CAT introductory workshop (two days) or equivalent.
For more information about the CAT Therapist / Practitioner Course please click here
"I have enjoyed the course and learned a great deal. I have especially enjoyed the teaching from people who really thoroughly know the model and are clearly motivated to help us learn in a supportive environment. I would highly recommend this course."
This one year course is equivalent to the year one of a CAT Therapist / Practitioner course in academic and clinical content and written work requirements. The therapy component is a brief personal reformulation experience. This course was designed following an invitation to develop a CAT training for IAPT workers. The Foundation Course is also offered by some DClinPsychol training courses in fulfilment of the British Psychological Society (BPS) requirements for clinical psychologists to train in two models. The award is ACAT Foundation Certificate in CAT Practice. The Foundation Course is modular and has been designed for trainees satisfactorily completing the course to apply to do a second year in any practitioner/therapist training course nationally.
CAT Foundation Courses are occasionally offered and are not run on a regular basis.
For more information about the CAT Foundation Course please click here
"Attending the CAT Foundation Course has enabled me to add a more robust framework to my work as a Psychological Therapist within IAPT - a service where sessions are most definitely time-limited! Equally for my clients it appears to allow them a quicker 'grasp' of past and present relating and behaviour patterns and therefore they can identify the potential for change more easily."
Following completion and accreditation as a CAT Therapist / Practitioner…….
Completion and accreditation as a CAT Therapist / Practitioner is a transition point to further CAT (psychotherapist UKCP) training and ACAT supervisor and, trainer development / accreditation. CAT Therapist / Practitioner training is required as a minimum basis for using CAT as a consultancy model, specifically for taking the consultant role; for running CAT groups, for delivering brief reformulation sessions in CAT Skills and Foundation Courses.
The CAT Psychotherapy training course enables CAT Practitioners / Therapists to become Cognitive Analytic Psychotherapists via an additional two-year accredited training which leads to eligibility for full registration with the United Kingdom Council for Psychotherapy (UKCP).
There is currently one Psychotherapy Training within ACAT, which is a two-year residential training (two year course with three residential weeks per year), known as the Interregional Residential ACAT Psychotherapy Training (IRRAPT). Applicants to the Psychotherapy Training must have successfully completed a two-year CAT Practitioner training.
For more information on Psychotherapy Training please click here
"The IRRAPT training has been transformative for me. CAT is now part of who I am and not simply something I do."
"Doing the IRRAPT (training) has been an experience of being able to read, talk and think with other like-minded people, while learning about yourself through those very relationships. It has expanded and deepened my learning from the practitioner course."
It is important to note that all trainees undertaking accredited training courses must be supervised by a supervisor who is both accredited by ACAT and a current member of ACAT. For training at Foundation, Practitioner and Psychotherapist level, supervision is 15 minutes minimum per client per week for all training cases. CAT's preferred model is face to face group supervision but circumstances may arise when a group may not be possible for a part of a trainee's training and we explore alternative arrangements. Supervision appraisals are conducted individually.
All accredited ACAT supervisors have completed the ACAT accredited supervisor training.
To see Appendix 1 Supervised Clinical Practice as part of CAT Trainings please click here
As CAT is a relational approach, the way therapeutic work impinges on and requires the use of self and self-reflection is a core element of CAT training and supervision. We make a commitment to personal development in order to manage our own selves (roles and procedures) so that personal difficulties are not enacted unhelpfully with our service users in the working environment or on the course. At each level of training, there is a personal therapy component. At CAT Therapist / Practitioner level this is a 16 session CAT; at CAT Skills Case Management and Foundation Course level this involves a brief 'personal reformulation' experience; at Psychotherapist level trainees will be expected to commit to an ongoing programme of personal psychotherapy throughout the two years of the training.
To see Appendix 2 Personal Development and Personal Therapy as part of CAT Trainings please click here

Details about Personal Reformulation for Personal and Professional Development will be provided by the course at the start of training.
Alternatively ACAT members can click into ACAT Training Resources to access the downloadable document or please click here
Please click here for more information about embarking on CAT training and further information about eligibility for CAT 'career route' training.
ACAT Supervisor Training is based upon an apprenticeship model provided by ACAT for experienced CAT practitioners and psychotherapists to progress towards accreditation as a CAT supervisor. All accredited ACAT supervisors have completed the ACAT accredited supervisor training. The entry requirements and supervisor training pathway and accreditation can be accessed by ACAT members in Supervisor Training Guidelines and Application.
If you are an ACAT accredited Psychotherapist and also a member of UKCP you will be eligible on ACAT accreditation as a supervisor to join the UKCP Directory of Approved Supervisors as a Recognised Training Supervisor (RTS).

If you are an ACAT Practitioner and you become accredited as a CAT Supervisor you will be eligible to join the HIPC Directory of Approved Supervisors as a Recognised Training Supervisor.
For more information on ACAT Supervisor Training please click here
Modular Structure of ACAT's Courses and Trainings
Please click here for a flow chart of ACAT's Courses and Trainings showing the modular structure.
APL as part contribution to CAT training:
Applicants for CAT Practitioner training can in principle 'count' a maximum of two CAT cases as part of the eight cases needed for that training. In exceptional circumstances, individuals may wish to have past training and experience recognised by ACAT as equivalent to its current standards and to count towards an award. Guidelines exist outlining procedures for this route.
For further information on APL and APEL please click here

Courses currently accepting applications at each of these levels are listed below (or via the relevant page accessed by the links)
What has been written about CAT? Click here
Please direct any general enquiries about training to the ACAT Office in the first instance to: Maria Cross at maria.cross@acat.me.uk
Revised February 2018
Current Training Courses
---
---
---
---
---
---
---
---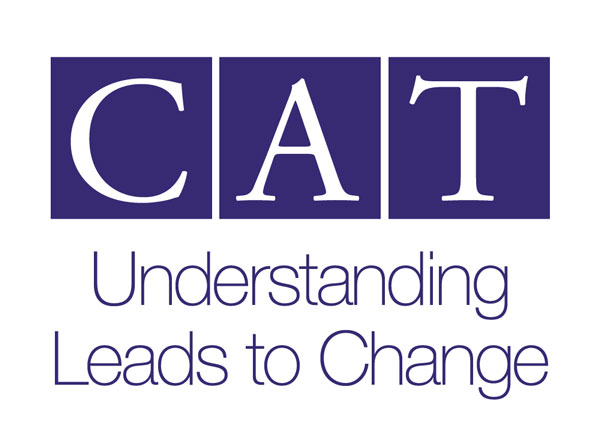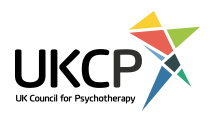 ACAT Calendar for September
Sa
Su
Mo
Tu
We
Th
Fr
1
2
3
4
5
6
7
8
9
10
11
12
13
1414th September 2018
CAT Introductory Event: ACAT Two Day Introduction to CAT

15
16
17
18
19
20
2121st September 2018
CPD Event: ACAT: Understanding and resolving ruptures in the therapeutic relationship

22
23
24
25
26
27
2828th September 2018
CPD Event: Managing Work Pressure - offered by NECAT

29
30
Our Next 6 Courses
01-10-18 South London (formerly St Thomas') Cognitive Analytic Therapy (CAT) Practitioner TrainingSouth London (Formerly St Thomas') Cognitive Analytic Therapy (CAT) Practitioner Training Course * A few places remain available for late applications * Course Introduction 21st/22nd September 2018 Course commences October 2018 and ends July ...
04-10-18 CAT North Practitioner Training 2018-2020Catalyse / CAT North Practitioner Training - October 2018 (Manchester) A two-year training course in Manchester offered by Catalyse / CAT North commencing 4th October 2018. The course is for people with a core mental health profession leading to the...
26-10-18 CAT 2 Day Introductory Workshop - offered by Northumberland, Tyne and Wear NHS Foundation TrustCognitive Analytic Therapy (CAT) 2 Day Introductory Workshop Provided by NTW Cognitive Analytic Therapy Service, Centre for Specialist Psychological Therapies Northumberland, Tyne & Wear NHS Foundation Trust Friday 26th & Monday 29th Octobe...
15-11-18 ACAT: Two Day Introduction to CAT#ACATIntro1118 A two-day introduction to the skills and concepts in practice, led by Steve Potter and Annalee Curran This highly-rated short course is offered by ACAT for people new to the CAT way of working. Thursday 15th and Friday 16th Novembe...
15-03-19 Somerset CAT Practitioner TrainingThis is a two-year in-service training leading to accreditation as a CAT Practitioner by the Association for Cognitive Analytic Therapy (ACAT). This course enables staff already qualified in a core caring profession or with psychological therapy exp...
01-06-19 2 Day Introduction to CAT - offered by Collaborate - dates TBCCollaborate will be running a 2 Day Introduction to Cognitive Analytic Therapy (CAT) in the Cambridge area in June 2019. Dates and further details will be published once confirmed....