Previous Page
CAT Therapists in Private Practice :: London - Central
Central London - W1 [Susan Kenny]
I am Consultant Psychotherapist and I have worked in the NHS and the private sector with individuals and organisations for the past 15 years. I provide therapy for indivduals, couples and teenagers. The psychotherapy sessions typically range from 4 to 16 with a review. Location London and also Ba...
---
Clerkenwell-Farringdon [Sophia E Dunn]
ACAT Psychotherapist, Supervisor. Qualified ACT practitioner, interventions informed by Interpersonal Neurobiology (IPNB), and mindfulness practice (MBCT) and the MBTI®. Available Wednesdays and Thursdays 1pm - 8pm. Email: ipsych.limited@gmail.com ...
---
Faringdon, Central London & Reading [Simon Armson]
SIMON ARMSON MSc, MACAT, UKCP Reg, CCMI, FRSA, DipNLP - Clinical Psychotherapist and Coach Simon Armson trained in cognitive analytic psychotherapy at Guys Hospital. He has a private clinical psychotherapy practice in London and Berkshire and also works as an executive coach. In addition he is a Men...
---
Farringdon-Clerkenwell [Mark Dunn]
Consultant Psychotherapist leading the team at The Bridge Psychotherapy & Counselling Service and in private practice. I provide assessment, CAT, CBT and inegrative therapy incorporating Jungian therapy and Pesso Psychomotor system as well as counselling and coaching. I worked for 20 years at Gu...
---
I am a Clinical Psychologist by background with experience in adult mental health in the NHS. I am a qualified CAT Practitioner and also trained and experienced in Compassion Focussed Therapy. I have a private practice in Islington where I offer therapy to individuals who struggle with a range of d...
---
I am a qualified GP with a special interest in mental health and a background of working for the NHS specialist Eating Disorder Service in South East England as a CAT Practitioner. I have over 8 years of experience of working with people with a range of psychological and emotional difficulties. I o...
---
London - Marylebone [Fionn King]
Training: Tavistock, ACAT. Work includes GP Practice, Adolescents, Kids Company, creative artists. Location London, Marylebone: 51 Balcombe Street, London NW1 6HD Working Hours Friday 9.00 am - 6.00pm Contact fionn.king@btinternet.com Tel: 07786 194929...
---
I work in private practice in two venues. One of these is at London Bridge and the other is in Forest Row, East Sussex. For further information see my website: http://www.joeylessem.com My days in London are Tuesdays, Thursdays and Fridays and I am there from 9am until 8.45pm. I am in Forest Row o...
---
London Bridge [Rebecca Chalmers-Woods]
UKCP registered Cognitive Analytic Psychotherapist working for a NHS specialist eating disorder clinic in central London, and have over 10 years of clinical experience of working with a wide range of psychological difficulties, emotional issues and problematic intra/interpersonal relationships. I o...
---
London South and Central [Mog Scott-Stewart]
BA BPhil ACAT FiP. Psychotherapist offering short-term or longer-term work with individuals. Location London South and Central Working Hours 7am -5pm Contact 21 Welmar Mews SW4 7DD mog@mogstewart.co.uk 07958 242431...
---
CAT Psychotherapist (UKCP Registered) and Supervisor, and EMDR practitioner, with 20 years experience of providing individual therapy, brief or longer term, addressing a wide range of personal problems. Based in the West End, close to Oxford Street. The most important factor in successful therapy ...
---
The Charterhouse Clinic Marylebone London W1H 2HL and McCrone House 155A Leighton Road Kentish Town London NW5 2RD [Dorota Cronin]
Dorota Cronin (BSc in OT, Post Graduate Diploma in CAT) I am a trained Cognitive Analytic Therapist and Occupational Therapist. I have an extensive experience of working in a variety of inpatient and community-based mental health services. My passion for working with people who experience mental ...
---
I qualified as a Clinical Psychologist in 2001 and have worked for the National Health Service in both Sexual Health/HIV and Adult Mental Health Services. In these areas I have worked as a therapist, supervisor, manager and team leader and have wide experience of providing supervision and consultati...
---
Private CAT Clinics and Therapy Centres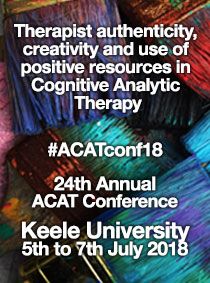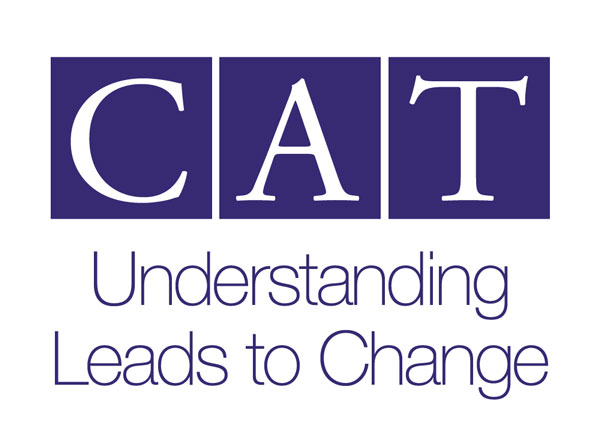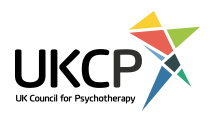 Therapists in London - Central
Central London - W1 [Susan Kenny]
Clerkenwell-Farringdon [Sophia E Dunn]
Faringdon, Central London & Reading [Simon Armson]
Farringdon-Clerkenwell [Mark Dunn]
Islington [Korina Ioannou]
London [Tanya Sweet]
London - Marylebone [Fionn King]
London Bridge [Joey Lessem]
London Bridge [Rebecca Chalmers-Woods]
London South and Central [Mog Scott-Stewart]
London W1 [Michael Knight]
The Charterhouse Clinic Marylebone London W1H 2HL and McCrone House 155A Leighton Road Kentish Town London NW5 2RD [Dorota Cronin]
UK wide [Robert Watson]

---
Therapists in Private Practice by Region
[1]
East Anglia [26]
Republic of Ireland [2]
Italy [1]
London - South [16]
London - North [8]
London - East [6]
London - West [9]
London - Central [13]
London [4]
The Midlands of England [16]
North East of England [18]
North West of England [26]
Scotland [6]
South East of England [50]
South of England [1]
South West of England [38]
UK [2]
Wales [6]
Private CAT Clinics and Therapy Centres