Previous Page
CAT Therapists in Private Practice :: London - Central
Central London - W1 [Susan Kenny]
I am Consultant Psychotherapist and I have worked in the NHS and the private sector with individuals and organisations for the past 15 years. I provide therapy for indivduals, couples and teenagers. The psychotherapy sessions typically range from 4 to 16 with a review. Location London and also Ba...
---
Clerkenwell-Farringdon [Sophia E Dunn]
ACAT Psychotherapist, Supervisor. Qualified ACT practitioner, interventions informed by Interpersonal Neurobiology (IPNB), and mindfulness practice (MBCT) and the MBTI®. Available Wednesdays and Thursdays 1pm - 8pm. Email: ipsych.limited@gmail.com ...
---
Faringdon, Central London & Reading [Simon Armson]
SIMON ARMSON MSc, MACAT, UKCP Reg, CCMI, FRSA, DipNLP - Clinical Psychotherapist and Coach Simon Armson trained in cognitive analytic psychotherapy at Guys Hospital. He has a private clinical psychotherapy practice in London and Berkshire and also works as an executive coach. In addition he is a Men...
---
Farringdon-Clerkenwell [Mark Dunn]
Consultant Psychotherapist leading the team at The Bridge Psychotherapy & Counselling Service and in private practice. I provide assessment, CAT, CBT and inegrative therapy incorporating Jungian therapy and Pesso Psychomotor system as well as counselling and coaching. I worked for 20 years at Gu...
---
I am a Clinical Psychologist by background with experience in adult mental health in the NHS. I am a qualified CAT Practitioner and also trained and experienced in Compassion Focussed Therapy. I have a private practice in Islington where I offer therapy to individuals who struggle with a range of d...
---
I am a qualified GP with a special interest in mental health and a background of working for the NHS specialist Eating Disorder Service in South East England as a CAT Practitioner. I have over 8 years of experience of working with people with a range of psychological and emotional difficulties. I o...
---
London - Marylebone [Fionn King]
Training: Tavistock, ACAT. Work includes GP Practice, Adolescents, Kids Company, creative artists. Location London, Marylebone: 51 Balcombe Street, London NW1 6HD Working Hours Friday 9.00 am - 6.00pm Contact fionn.king@btinternet.com Tel: 07786 194929...
---
I work in private practice in two venues. One of these is at London Bridge and the other is in Forest Row, East Sussex. For further information see my website: http://www.joeylessem.com My days in London are Tuesdays, Thursdays and Fridays and I am there from 9am until 8.45pm. I am in Forest Row o...
---
LONDON (CENTRAL) - Near London Bridge Station, Consultant Adult Psychotherapist in the NHS (retired). Practising CAT for over 20 years. Small private practice. Clients seen at No42, 42 Borough High Street, London. www.number42.org.uk Location London Bridge Working Hours Only early mornings. Con...
---
London Bridge [Rebecca Chalmers-Woods]
UKCP registered Cognitive Analytic Psychotherapist working for a NHS specialist eating disorder clinic in central London, and have over 10 years of clinical experience of working with a wide range of psychological difficulties, emotional issues and problematic intra/interpersonal relationships. I o...
---
London Bridge and East Suffolk (Dunwich) [Celia Bedford]
I am a Chartered Counselling Psychologist and an accredited practitioner in Cognitive Analytic Therapy (CAT). I trained at City University and St. Thomas's Hospital, London and have extensive experience in both NHS and private practice. I work using Cognitive Behavioural Therapy and Integrativ...
---
London South and Central [Mog Scott-Stewart]
BA BPhil ACAT FiP. Psychotherapist offering short-term or longer-term work with individuals. Location London South and Central Working Hours 7am -5pm Contact 21 Welmar Mews SW4 7DD mog@mogstewart.co.uk 07958 242431...
---
CAT Psychotherapist (UKCP Registered) and Supervisor, and EMDR practitioner, with 20 years experience of providing individual therapy, brief or longer term, addressing a wide range of personal problems. Based in the West End, close to Oxford Street. The most important factor in successful therapy ...
---
I qualified as a Clinical Psychologist in 2001 and have worked for the National Health Service in both Sexual Health/HIV and Adult Mental Health Services. In these areas I have worked as a therapist, supervisor, manager and team leader and have wide experience of providing supervision and consultati...
---
CAT psychotherapist and psychodynamic counsellor, NHS experience, PhD in psychotherapy related research, experienced training therapist for practitioner and psychotherapy level trainees in CAT. My practice is in central London within easy walking distance of King's Cross/St Pancras, Russell Squ...
---
Private CAT Clinics and Therapy Centres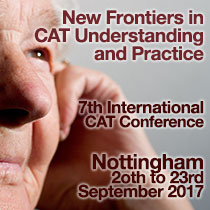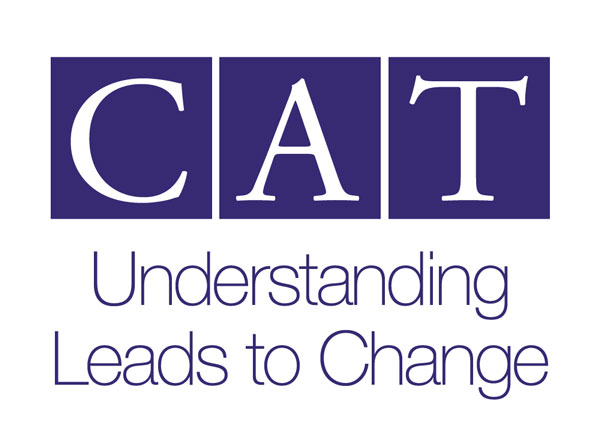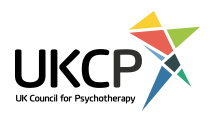 Therapists in London - Central
Central London - W1 [Susan Kenny]
Clerkenwell-Farringdon [Sophia E Dunn]
Faringdon, Central London & Reading [Simon Armson]
Farringdon-Clerkenwell [Mark Dunn]
Islington [Korina Ioannou]
London [Tanya Sweet]
London - Marylebone [Fionn King]
London Bridge [Joey Lessem]
London Bridge [Ian Simpson]
London Bridge [Rebecca Chalmers-Woods]
London Bridge and East Suffolk (Dunwich) [Celia Bedford]
London South and Central [Mog Scott-Stewart]
London W1 [Michael Knight]
UK wide [Robert Watson]
WC1 [Rachel Pollard]

---
Therapists in Private Practice by Region
East Anglia [27]
Republic of Ireland [2]
Italy [1]
London - South [14]
London - North [8]
London - East [6]
London - West [9]
London - Central [15]
London [4]
The Midlands of England [16]
North East of England [18]
North West of England [25]
Scotland [7]
South East of England [56]
South of England [1]
South West of England [34]
UK [1]
Wales [5]
Private CAT Clinics and Therapy Centres