Previous Page
CAT Therapists in Private Practice :: North East of England
Cleckheaton, near Bradford [Harry Wood]
I am a Consultant Clinical Psychologist and CAT practitioner in private practice in the West Yorkshire area. I have a number of years of experience of providing therapy in the NHS, both in hospital-based services and with individuals living in the community. I have worked with adults with a range of...
---
Durham and Newcastle [Melanie Lee]
Hi, I'm Mel Lee (nee Davis) and am an experienced Clinical Psychologist and qualified CAT Practitioner in private practice within the Durham and Newcastle areas. I have 13 years of experience working with adults within the NHS, and have a specialist interest in psychological difficulties in rela...
---
Private practice at a central Durham ity location on Monday and Friday mornings and Wednesday afternoons and evenings. www.durhamtherapycentre.co.uk I have extensive NHS psychology and psychological therapy experience and have also worked in voluntary sector counselling organisations. I take a huma...
---
Gosforth, Newcastle upon Tyne [Jenny Paton]
I am an experienced Consultant Clinical Psychologist, working both in the NHS and private practice, with a background in primary care (working in GP practices) and health psychology (working within the hospital system). I have lots of experience helping people with a wide range of difficulties relat...
---
Hexham, Northumberland [Judi Sharifi]
Judi offers therapy for a range of presentations and difficulties including: anxiety, depression, bereavement, relationship, stress, eating disorder, personality disorder and a whole range of mental health difficulties. Judi has specialist psychological knowledge for working with both adult mental ...
---
I am an experienced CAT practitioner and Consultant Clinical Psychologist who has worked within the NHS within a variety of areas. I have experience in working with a wide range of presenting difficulties, from primary care through to complex cases, and in particular have an interest in attachment a...
---
Jesmond, Newcastle-upon-Tyne [Caroline Dower]
I am an experienced CAT practitioner and an Integrative Psychotherapist. I have run a private practice for 10 years, and I also supervise and train in the independent sector and in the NHS. I have experience in working with a wide range of presenting issues in a flexible and collaborative way. I ha...
---
I am a CAT psychotherapist and accredited supervisor and have worked for 20 years in NHS adult mental health services. I have a wealth of experience with common psychological problems and have worked in a range of settings from primary care to intensive care. I have particular expertise in psycholog...
---
Leeds or Harrogate [Haydee Cochrane]
I am a Chartered Principal Clinical Psychologist, Accredited CAT Practitioner and CAT Supervisor, working with adults with a range of psychological problems, for example, Anxiety, Depression, Post traumatic Stress disorder (PTSD), Childhood Abuse, Relationship Difficulties, Anger and Emotional Distr...
---
Newcastle and Hexham [Vanessa Black]
Anxiety, depression, self-harm, using alcohol and drugs to our detriment can all be symptoms of the difficulties we have encountered in our lives. Sometimes these symptoms are obvious but sometimes the effects are more subtle and we may experience a general sense of unhappiness, feeling different, i...
---
Newcastle upon Tyne [Anna Jellema]
I do not have any vacancies for new therapy clients (January 2017). Contact details Ring or text: Email: Location: Jesmond, Newcastle upon Tyne. ...
---
Newcastle Upon Tyne [Darren Clark]
I have 20 years post qualification NHS experience as a mental health nurse and therapist working with a wide range of presentations. I am experienced in working with individuals who have difficulties managing anxiety, depression, schizophrenia, delusional disorder, dissociation, drug and alcohol add...
---
Newcastle-upon-Tyne [David Reay]
I am a CAT practitioner and UKCP registered psychotherapist with 20 years experience in NHS mental health services, and since 2002 I have worked exclusively as a psychotherapist in secondary care services for working age adults. I have considerable experience in working with clients, both individual...
---
I am a CAT psychotherapist (UKCP registered), accredited CAT supervisor and CAT trainer. I have 30 years experience of working in the NHS, including working in specialist psychotherapy and psychology services, general practice and a NHS staff support service, and I have also worked in independent wo...
---
Dr Carolyn Lawson BSc Msc D.Clin Psy AFBPSs Stillpoint Practice, 25, Montgomery Road, Nether Edge, Sheffield S7 1LN. Tel: 0114 258 6133 email: enquiries@stillpointpractice.com internet: www.stillpointpractice.com Availability: Wednesday evenings Chartered Clinical Psycholo...
---
I am a HCPC registered Clinical Psychologist based in Sheffield, with 15 years of NHS experience. I qualified as a CAT therapist in 2009. In private pracice, I offer psychological assessments, brief and long term therapy including Cognitive Behavioural Therapy. I work with a full range of emotional...
---
Jim has been working in mental health for over 20 years, he has experience working with complex and common mental health problems as a registered mental health nurse and as a therapist. In particular he has an interest in managing anger, depression and complex problems. Location Sheffield Workin...
---
About me... I worked as a Clinical Psychologist for the NHS in York for 25 years until March 2013. In 1999, I became a Consultant and was Head of the Psychological Therapies Service for Adults for the York and Selby area from 2000 onwards. I now work part-time for an independent psychotherapy clini...
---
Private CAT Clinics and Therapy Centres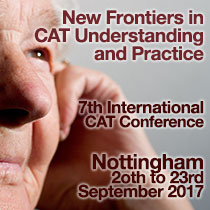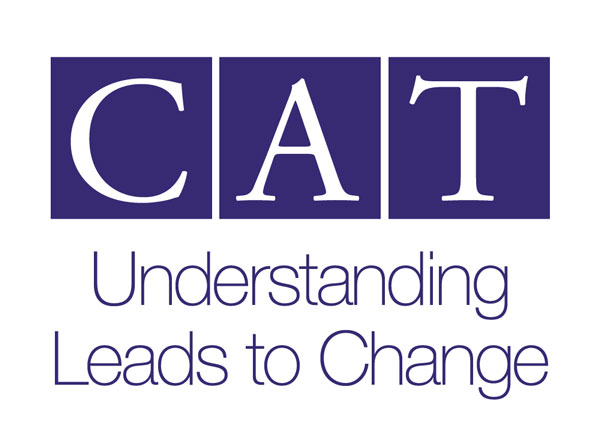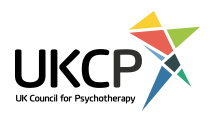 Therapists in North East of England
Cleckheaton, near Bradford [Harry Wood]
Durham and Newcastle [Melanie Lee]
Durham City [Christina Hardy]
Gosforth, Newcastle upon Tyne [Jenny Paton]
Hexham, Northumberland [Judi Sharifi]
Hull [Drew McAnespie]
Jesmond, Newcastle-upon-Tyne [Caroline Dower]
Leeds [Sarah Cluley]
Leeds or Harrogate [Haydee Cochrane]
Newcastle and Hexham [Vanessa Black]
Newcastle upon Tyne [Anna Jellema]
Newcastle Upon Tyne [Darren Clark]
Newcastle-upon-Tyne [David Reay]
Sheffield [Deborah Pickvance]
Sheffield [Carolyn Lawson]
Sheffield [Emma Taylor]
Sheffield [James Turner]
York [Dave Butler]

---
Therapists in Private Practice by Region
East Anglia [27]
Republic of Ireland [2]
Italy [1]
London - South [14]
London - North [8]
London - East [6]
London - West [9]
London - Central [15]
London [4]
The Midlands of England [16]
North East of England [18]
North West of England [25]
Scotland [7]
South East of England [56]
South of England [1]
South West of England [34]
UK [1]
Wales [5]
Private CAT Clinics and Therapy Centres