Previous Page
CAT Therapists in Private Practice :: North West of England
Based near Skipton but can work across East Lancashire and North/West Yorkshire [Emma-Jayne Browne]
I am a qualified CAT practitioner and in my second year of CAT psychotherapy training. I have over 13 years working within the NHS offering clinical supervision and therapeutic interventions to children, adolescents and adults experiencing a wide range of emotional health difficulties. I specialise ...
---
I am a Chartered Consultant Psychologist who prodomiently works in the NHS and specialises privately in offering Cognitive Analytic Therapy to adult clients. I run a small private consultancy offering psychological assessment and therapy working with a wide range of mental health and relational diff...
---
I am an Acat accredited CAT therapist and have worked in an Adult Mental health team in Lancashire for the NHS. In April this year I have joined an Eating Disorder service in the same NHS Trust. I qualified in 2012 and previous to this I worked as a counsellor for fifteen years in the same Adult Men...
---
Burnley-East Lancashire [Rachel Todd]
I am a qualified CAT Practitioner. I have worked for the NHS for 10 years offering therapeutic interventions to clients aged between 16-65 experiencing a wide range of mental health difficulties and have also offer consultation to professionals in my team. In addition I am also a qualified Dialectic...
---
Chapel-en-le-Frith near Stockport [Justin Bailey]
My session price is £40.00 per hour for individuals and I work from an office at home in Chapel-en-le-Frith in the High Peak (just outside of Stockport). I'm available for sessions: Tuesday and Thursday evenings due to my committments as a CAT Therapist in the NHS. Further details about my...
---
Cheshire / Northwich [Helen Pickering]
I am a Clinical Psychologist professionally qualified since 2001, working in the NHS in the fields of adult mental health, physical disability/neurorehabilitation and forensics since 1995. I completed ACAT North's Cognitive Analytic Therapy Practitioner training in 2007. I established Embrace Ps...
---
As an accredited CAT psychotherapist and supervisor, I have recently moved to Cumbria and wish to provide therapy sessions for people in this locality. Your diagnosis, or the nature of your problems is less important than whether we can work together to manage them more satisfactorily. If you wish t...
---
I am a CAT Practitioner with extensive experience of working with a range of psychological and relational issues including depression and anxiety, stress related conditions, alcohol and drug use and eating disorders. I also work with more difficult to explain unhappiness and loss of self and identit...
---
Liverpool and Southport [Ruth Carson]
Accredited CAT practitioner. Enjoy working with a range of psychological problems including relationship difficulties. I have a special interest in Weight management and group therapy (CAT groups) and have extensive NHS experience, heading a busy NHS outpatient service. I am happy to provide CAT ...
---
Liverpool/Wirral [Mark Stowell-Smith]
CAT Therapist Details Background Information I am an accredited CAT psychotherapist, supervisor and trainer and have been involved with CAT since the late 1980s. I have a number of CAT related publications and have extensive experience of providing CAT in individual, couple and group formats. I am...
---
Manchester [Satyamuni Gill Aitken]
I have over 25 years experience working with women and men with a range of needs and who may or may not have a range of offending histories. I have worked extensively with men and women of different cultural and social backgrounds who may be survivors of abuse and trauma, be diagnosed with personal...
---
Manchester [Elizabeth Hammond]
Experienced therapist: As a CAT practitioner since 2002 and an Integrative Counsellor and Supervisor for 18 years; I work with trainee therapists, individuals and couples; in private practice and in the NHS. I also work in the third sector delivering training on Mental Health issues. I am an ACAT Re...
---
I am a registered Psychoanalytical Psychotherapist (UKCP), CAT practitioner and ACAT supervisor. I have worked in the NHS for over 25 years, mostly based in a NHS Psychotherapy service "Macartney House" in North Manchester. I am trained in individual and group work and contribute to the tr...
---
I am a Chartered Clinical Psychologist with over 12 years experience working in the NHS. I run a small private practice offering psychological assessments and therapy, including CAT and CAT training therapy. For further information about my practice please visit my website: www.empearce.co.uk Loc...
---
I'm an ACAT accredited CAT Psychotherapist (UKCP Reg) and supervisor with over 20 years experience of working in the NHS in varying areas of mental health, initially as a mental health nurse. Currently I work in a Psychotherapy Service in North Manchester offering individual and group CAT. I a...
---
I am an ACAT accredited CAT Psychotherapist (UKCP reg) and supervisor currently working for Manchester Mental Health and Social Care Trust as an Adult Psychotherapist at Macartney House Psychotherapy Service. I offer individual and group CAT to adults with a variety of psychological difficulties. In...
---
Manchester, Bury and Cheshire [Kathryn Dykes]
I am a CAT Practitioner and HPC Registered Clinical Psychologist/Chartered Psychologist with the British Psychological Society with substantial experience of working psychologically. I work therapeutically in the NHS and Private Practice with individuals and couples with a variety of psychological d...
---
Poynton, Cheshire/Stockport & Manchester [Rachel Beckford]
I worked in the NHS for 22 years as a Consultant Clinical Psychologist & a Clinical Lead in Eating Disorders. In 2008 I also qualified as a CAT Therapist. I have experience in a range of settings & across a variety of conditions including anxiety, low mood, relationship difficulties, childho...
---
Stockport (and surrounding areas) [Peter Blease]
I am a clinical psychologist and accredited CAT therapist with over 12 years experience of working in mental health services in the NHS. I currently work in a primary care mental health service in Stockport. I am also available to offer private therapy in various clinics in the surrounding area duri...
---
I am a CAT practitioner and chartered clinical psychologist with 11 years experience of working in the NHS and more recently in private practice. I am an experienced clinical psychologist and utilise a range of therapeutic approaches to help adults presenting with a variety of difficulties such as a...
---
I am an experienced therapist and have been a CAT practitioner since 2002. I have worked as a probation officer for 8 years and for 10 years as a CAT therapist/counsellor in a university setting as well as working in private practice. I am also an accredited CAT supervisor and offer training therap...
---
Withington, S Manchester [Dee Fleming]
Accredited CAT Practitioner BACP Accredited Member Short/ long term therapy across a broad range of psychological difficulties. Psychodynamic background. Extensive experience in NHS, Higher Education, Public Sector Settings. Established Private Practice. Location Withington area, South Manches...
---
Private CAT Clinics and Therapy Centres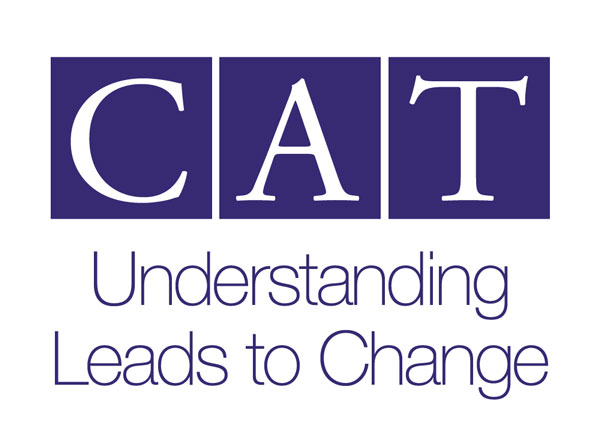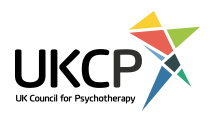 Therapists in North West of England
Based near Skipton but can work across East Lancashire and North/West Yorkshire [Emma-Jayne Browne]
Bolton [Elaine Swift]
Bolton [Lesley Greensitt]
Burnley-East Lancashire [Rachel Todd]
Chapel-en-le-Frith near Stockport [Justin Bailey]
Cheshire / Northwich [Helen Pickering]
Cumbria [Barbara Williams]
Lancaster [Mandy Wildman]
Liverpool and Southport [Ruth Carson]
Liverpool/Wirral [Mark Stowell-Smith]
Manchester [Satyamuni Gill Aitken]
Manchester [Elizabeth Hammond]
Manchester [Kathleen Sykes]
Manchester [Emma Pearce]
Manchester [Clive Turpin]
Manchester [Cheryl Delisser]
Manchester, Bury and Cheshire [Kathryn Dykes]
Poynton, Cheshire/Stockport & Manchester [Rachel Beckford]
Stockport (and surrounding areas) [Peter Blease]
Wirral [Suzanne Riddell]
Withington [Michelle Olivier]
Withington, S Manchester [Dee Fleming]

---
Therapists in Private Practice by Region
East Anglia [25]
Republic of Ireland [2]
Italy [1]
London - South [13]
London - North [9]
London - East [6]
London - West [8]
London - Central [12]
London [4]
The Midlands of England [15]
North East of England [17]
North West of England [22]
Scotland [6]
South East of England [48]
South of England [1]
South West of England [33]
UK [1]
Wales [4]
Private CAT Clinics and Therapy Centres